Aon Apprenticeship
The Aon Corporate Apprenticeship program is an opportunity to earn your degree and a paycheck while your employer pays for your tuition, books, and fees. Aon, a global professional services firm, is looking for motivated individuals who want to learn while they earn in fast-paced academic and work environments.
Apprentices split their week between working at Aon and completing classes at Normandale Community College. After two years, they earn an Associate's Degree from Normandale and a competitive salary at Aon with opportunity for promotion.
Become an Aon apprentice and you'll receive a salary and benefits while you pursue an associate degree from Normandale Community College.
Aon's two-year, full-time apprenticeship program combines education and work experience to offer a unique path to a career with Aon. You'll have the opportunity to develop professional skills and make lasting connections with colleagues.
How to get started
Are you looking to jumpstart your education and career? Follow the steps below to learn how.
Attend an Info Session
In each hour-long session you will hear from Aon's Recruitment Team, as well as current/former Aon Apprentices, and can expect to learn more about the program and the recruitment and interview process.
Apply & Interview
Fill out the application to the Apprenticeship Program and complete the interview process with Aon.
Begin
If selected, Aon will pay for tuition, books and fees. You'll spend about 40 hours per week combined in the office and classroom. Next session begins in the Fall.
Check out this story
Check out this story of a former apprentice to get a sense of what an Aon apprenticeship might look like.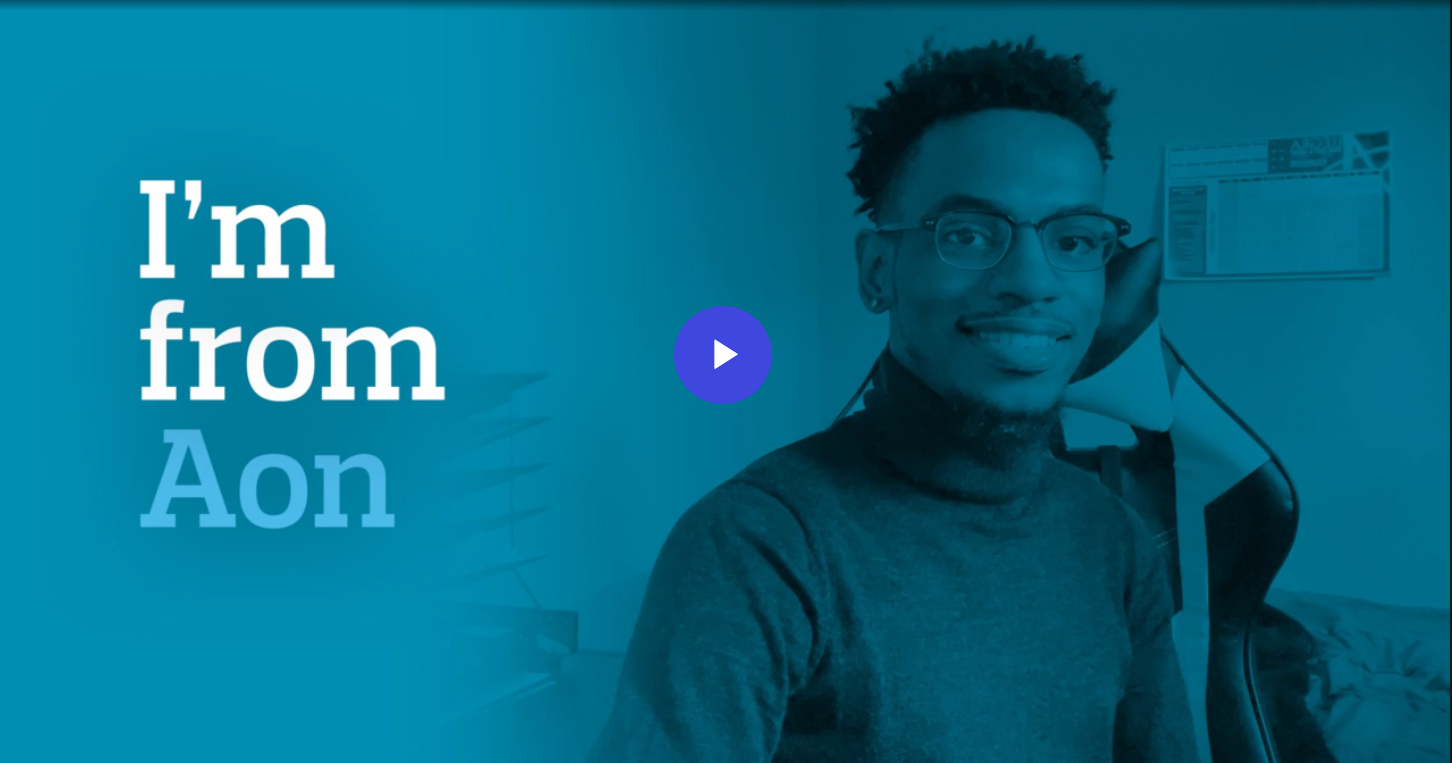 Cammy Crocket
Being a part of Aon has expanded my network massively and provided me with countless opportunities to learn the business, which has allowed me to spread my wings and grow.